Play Your Best Game 
With Karl Nitz and Mental Golf Type®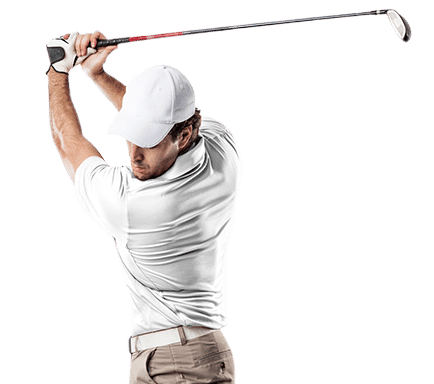 Karl Nitz's Proven Approach
Eliminate Stress, Elevate Your Game
Karl Nitz, Founder of Upper Limits Sports Performing Coaching, is a Mental Golf Type® Certified Coach in the Dallas Area. Maximize your peak potential and increase your love for the game with the tools gained from Karl's expertise.
Karl has been helping golfers at all levels improve their performance on the golf course, by emphasizing their mental game and focus. The combinination of his years of golf instruction, love of the game, and mental toughness experience makes him a valuable asset and game-changer on the course.
With Mental Golf Type®, Karl will help you reach maximum performance, while also teaching how to conquer the stress of the game and getting back to having fun!
Mental Golf Type®
Your blueprint to high level performance every time you play!
Your personality is hard-wired in at birth. It will not change throughout your life. Your personality influences how you perform on the course. If you want to play your best then you must know your Mental Golf Type®. But knowing is just the beginning. To put proper, individualized emotional regulation and positive thinking skills into practice, you get a feedback session with Karl Nitz to set your mental toughness sky high - and send your game into its upper limits!
An Innovative Method That Works
What is Mental Golf Type®?
Mental Golf Type® is a golfer profiling system that dives deeper into your golf game, going beyond simply working on your golf swing. This innovative method focuses on the necessity for an enhanced mental perspective of the game.
Building upon the 16 different Personality types of golfers, Mental Golf Type® identifies specific approaches to the game that are directly related to each golfer type and provides specific feedback to help golfers get into the zone more consistently. This evaluation when used in conjunction with Karl Nitz's expertise (in teaching the necessary mental toughness skills) ensures improved results to your golf game.
Three Simple Steps Stand Between You, And Elevating Your Golf Game
Find Your Custom Mental Golf Type®
Take The Mental Golf Type™ Self-Assessment
Verify Your Mental Golf Type™ Results With Karl Nitz
Get Training Programs Customized For YOU
Mental Golf Type™ combined with Karl Nitz's assessment, will provide a custom program that is personalized to meet your individual needs. Calculated approaches are used to maximize your understanding of effective strategies to play your best golf game, and overcome stress on the course, every time.